Currently viewing the tag: "prostate cancer"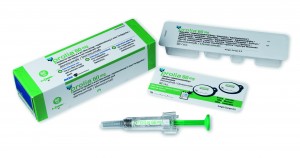 The FDA has approved the osteoporosis drug Prolia as a treatment for some breast and prostate cancer patients whose bones have been weakened by certain hormone therapies for cancer.
The drug's manufacturer, Amgen Inc., says studies showed that Prolia improved bone mass and reduced the occurrence of new spine fractures in men with prostate cancer receiving androgen deprivation therapy and who did not have cancer spread to the bone. It also increased bone mass in women being treated with aromatase inhibitors for breast cancer.
The company says in a news release that Prolia is the "first-and-only" therapy approved by the FDA for cancer treatment bone loss in patients who have undergone hormone therapy.
Continue Reading

→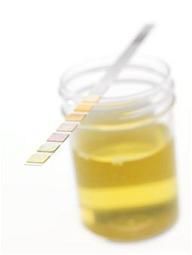 A new urine test can help aid early detection of and treatment decisions about prostate cancer, a study from the University of Michigan Comprehensive Cancer Center and the Michigan Center for Translational Pathology finds.
The test supplements an elevated prostate specific antigen, or PSA, screening result, and could help some men delay or avoid a needle biopsy while pointing out men at highest risk for clinically significant prostate cancer.
The test looks for a genetic anomaly that occurs in about half of all prostate cancers, an instance of two genes changing places and fusing together. This gene fusion, TMPRSS2:ERG, is believed to cause prostate cancer. Studies in prostate tissues show that the gene fusion almost always indicates cancer. But because the gene fusion is present only half the time, the researchers also included another marker, PCA3. The combination was more predictive of cancer than either marker alone.
Continue Reading

→