Currently viewing the tag: "pap smear"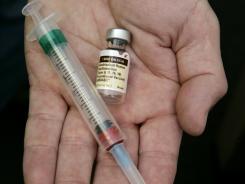 A test that detects the two strains of human papillomavirus (HPV) that are most likely to raise the risk of invasive cervical cancer, when combined with the Pap test, may be more accurate for many women than the Pap test alone, a new study indicates. And, for those women who are HPV-positive, using the HPV test alone appears to be enough, said study author Philip Castle, a researcher at the American Society for Clinical Pathology Institute in Washington, D.C.
For the women who were HPV-positive, he said, "we didn't need the Pap. We could have used the HPV alone and gotten the same results."
The study was funded by Roche Molecular Systems, which makes an HPV test. The study is published online Aug. 22 in The Lancet Oncology.
The researchers looked at a DNA-based HPV test, made by Roche and approved in 2011 by the U.S. Food and Drug Administration.
Castle works as an unpaid consultant for the company. Other authors have received consulting fees from Roche or work as employees at the company.
Under cervical cancer screening guidelines issued by the American Cancer Society in 2002 and the American College of Obstetricians and Gynecologists in 2003, women aged 30 or older should have both a Pap test, also known as a Pap smear, as well as an HPV test, also called an HPV co-test. HPV is the most common sexually transmitted infection, and certain strains of the virus can cause cervical cancer.
Under current guidelines, if the results of both tests are normal, a woman can wait three years for her next Pap test, which looks for signs of cancer in cells from a woman's cervix.
Continue Reading

→